I am a proud alumnus of SMA Kanisius, a boys-only high school. Every year the alumni association held a reunion. I rarely participated in such event, but this year somehow I had a chance to do that. The idea was to bring my son D with me, also as a chance to introduce him to such school.
For a train that departed at 6.10 AM, I took a taxi from home at 4.30. My wife and son complained that it was too early, but I'd rather have a peace of mind. The train arrived at Gambir around 9 AM. We took a TransJakarta bus to Monas, continued to Bundaran HI, and took an MRT trip to Blok M Plaza.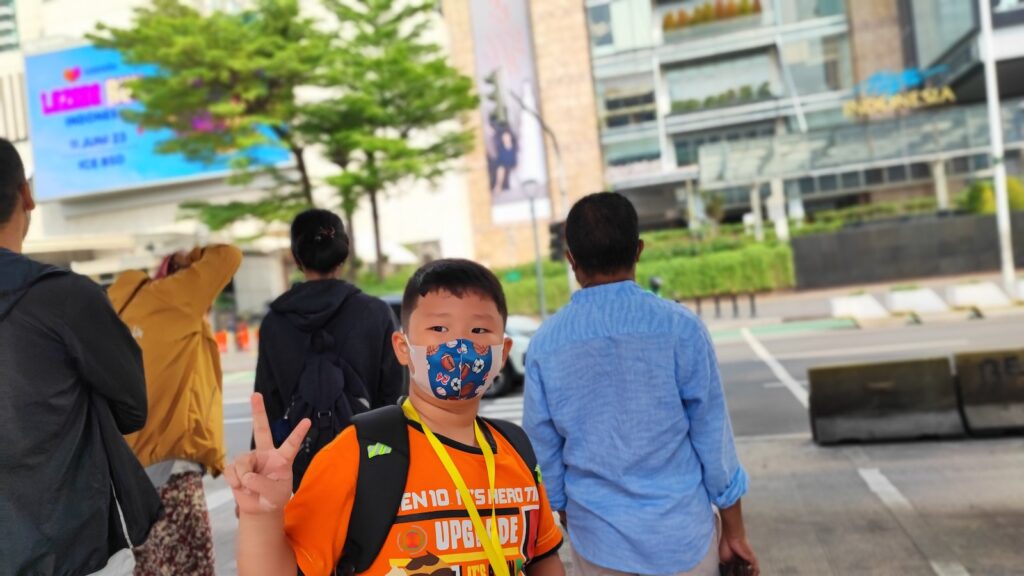 There, I met my parents. We spent a few minutes in Taman Literasi Martha C. Tiahahu, a literacy-themed public park. There were a small library as well as children playing area. A (relatively expensive) cafés were also available there.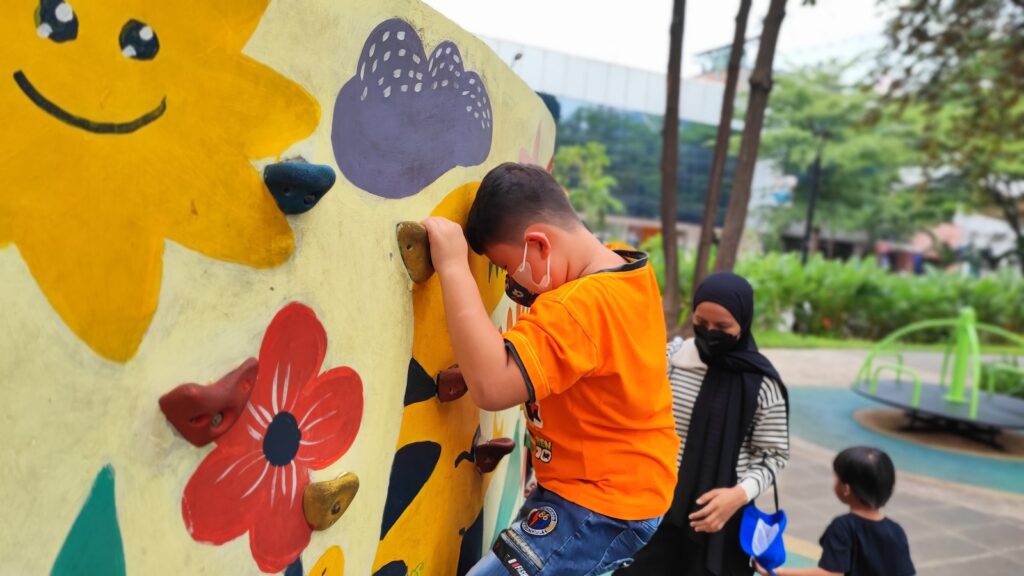 After playing, we walked to Claypot Popo. I knew this place from previous trip to Jakarta (see Off-The-Grid Wedding), and my dad indeed like it. D didn't really like the menu, but he (as before) was very interested to see the kitchen.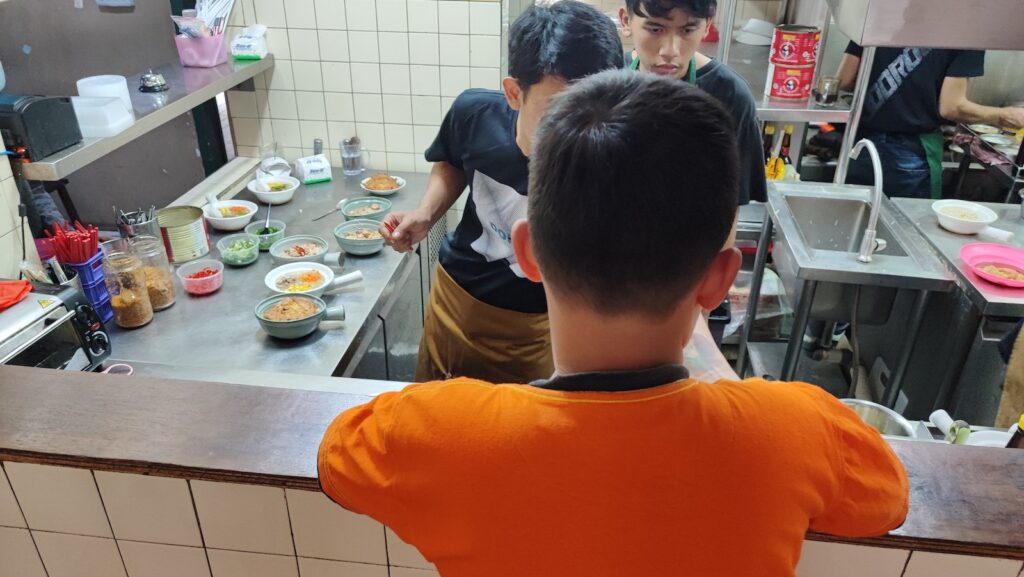 After lunch, we took another MRT ride to Bundaran HI station, followed by taxi ride to the high school. I met many of my old friends, as well as new friends (as we were in the same batch but never in the same class). D met new friends and played simple soccer game.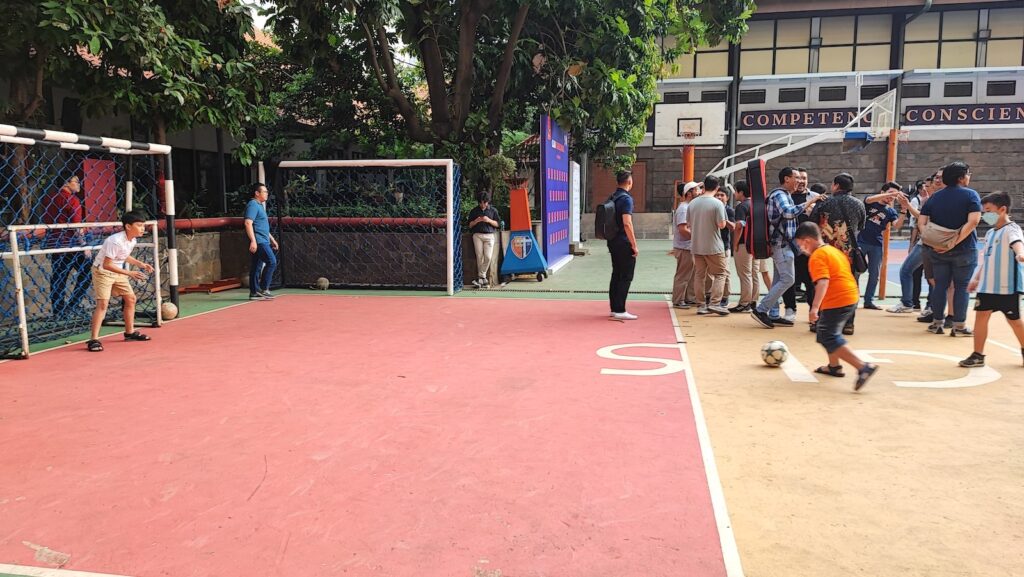 I met many friends, too. Most of them were my classmates when I studied in this school. It's fun to meet them again. Some of them became doctors, some founded successful startups, some enjoying normal life with family.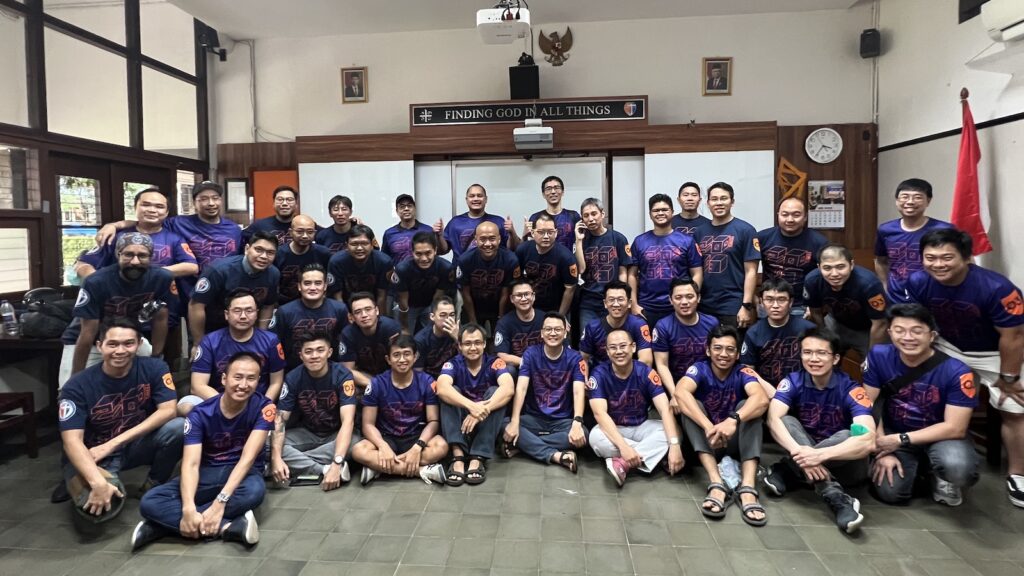 Around 16.30, D already complained that he wanted to rest. I said goodbye to some of my friends and headed to Sofyan Hotel, where I would stay a night before heading back to Bandung the next day.
We took a rest at the hotel, and headed out again for dinner. D wanted to take a Commuter Line trip, so we took a trip to Jayakarta station, looking out for Pontianak food at Jalan Pangeran Jayakarta. The food was relatively expensive for a road side food stall, but the value for money was quite okay.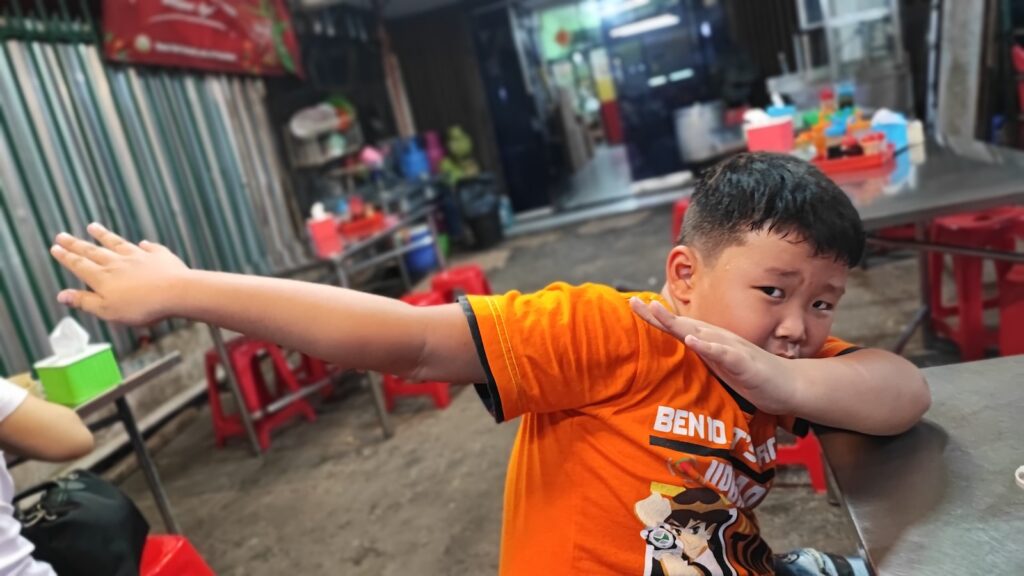 After dinner, we took a bajaj ride back to the station, and another Commuter Line ride back to the hotel.
The next day, D woke me up early in the morning. I offered him to swim in the hotel, but the swimming pool was too small and nobody beside him was swimming there (it's 5.45 in the morning!), so he got bored instantly. We took another Commuter Line trip to Jakarta Kota, for a nice breakfast in Glodok area.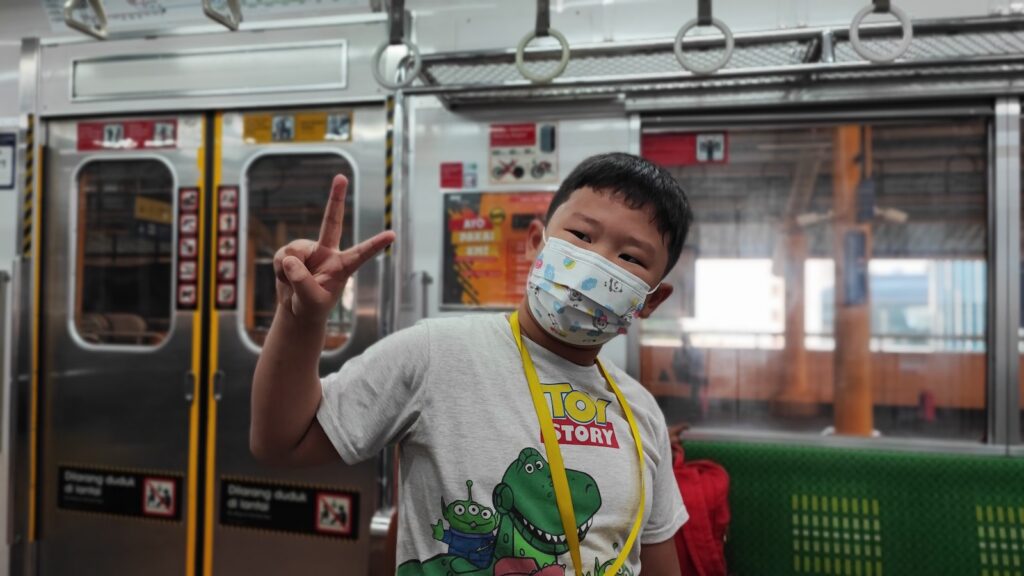 Around 9 AM, my friend Paul arrived. He is also an SMA Kanisius alumnus, but couldn't make it to the reunion the day before. We took a walk from hotel to a nearby café "Dua Nyonya". I joked that one Nyonya (madam) is already exhausting. 6 pieces of fritters cost IDR 57.000 but the place was really nice for a chat in the morning. D helped to take a photo of us together.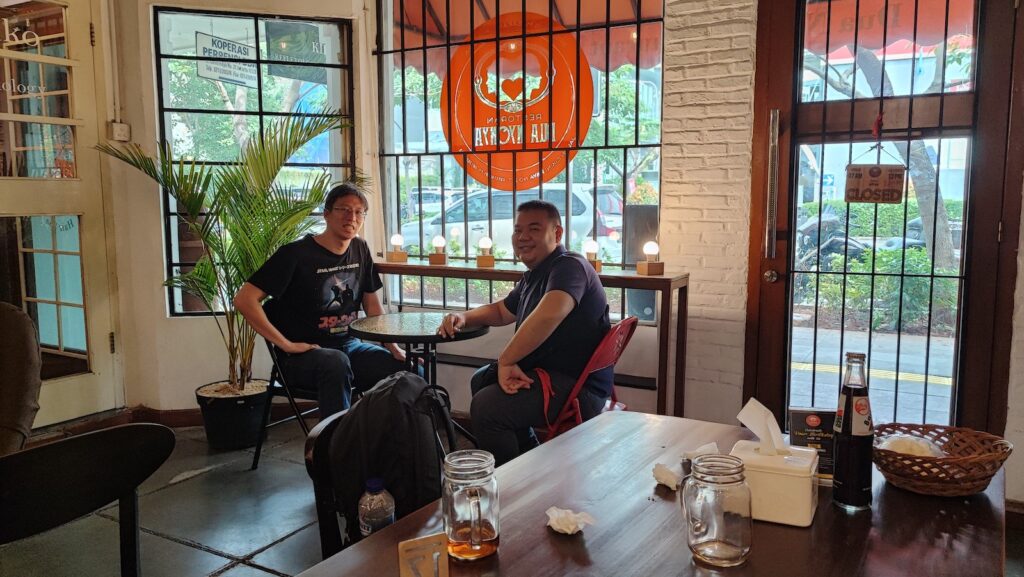 We checked out, then Paul drove us to the train station. En route, he also showed me several nice places around the Cikini area. A nice tour in the morning.