Read part 1 here.
A few days before, I made appointment with my former students, W, to meet. He worked in BSD so it was a good chance to meet. Since I had to travel again to Bogor later that week, I asked W to visit us for breakfast in the hotel.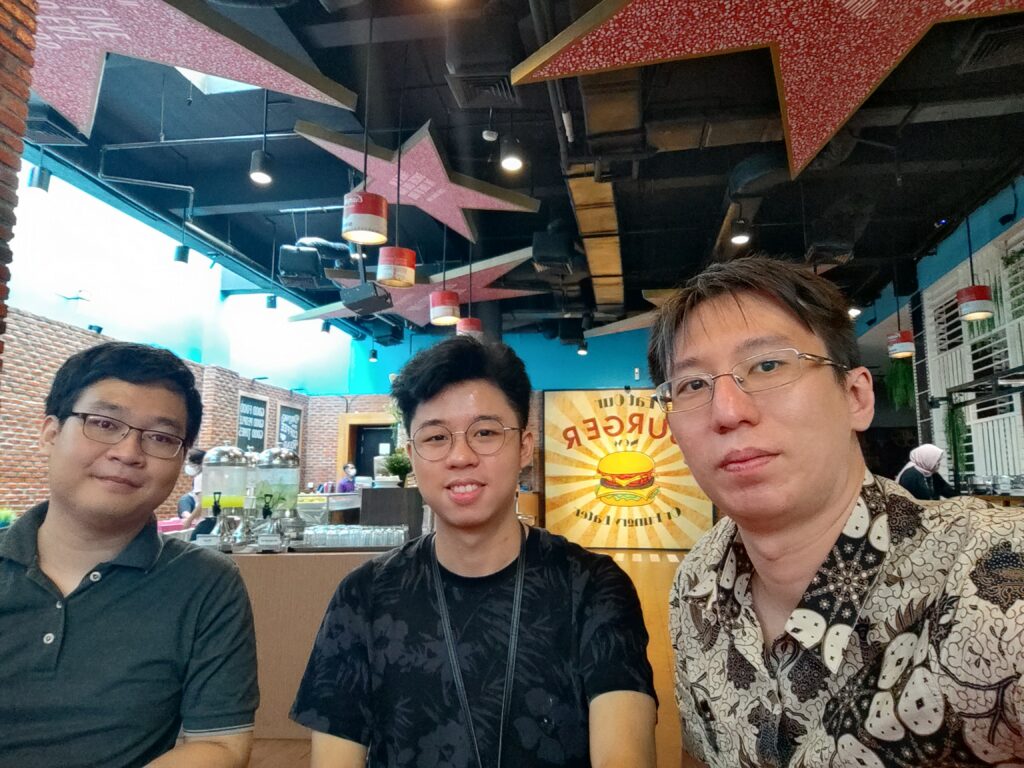 We had a nice chat, then walked a bit to DNArtworks office in Gading Serpong, just a few hundreds meter away. From there we supported the NSDC submissions that, like LDBI, happened during the day. D treated us with Thai food for lunch, and around 17.00 we prepared ourselves for a trip back to Bogor (Sentul to be exact).
This time, we took a cab to a nearby station, took a Railink (airport shuttle train) trip, followed by another commuter line trip to Bogor. From Bogor, we took another Go-Car ride to Harris Hotel. We arrived late at night and the buffet dinner was already cleaned up. We had no choice but to order an ala carte meal, a Rp100k per portion fried rice! We took a rest afterwards.
The next morning, we had our buffet breakfast, and I jokingly asked C whether the fried rice served at breakfast is as good as last night dinner. Fortunately the answer was "no", so at least we had some extra value with the expensive fried rice dinner.
During that week, we also discussed potential improvements to the website that was used to collect submissions. We also made a trip to a local market Pasar Bersih Sentul City to buy oleh-oleh (gifts). The market turned out to be a hidden culinary gem as well, with many traditional meals available.
Since the FLS2N event was held a day after this NSDC event, I extended my stay a night in Harris. My wife mentioned that a promo was happening in Nanny's Pavilon newly opened branch nearby, so I went there for dinner. It was about 1km long from the hotel, so I took a Go-Ride. It was buy 1 pancake free 1 waffle. I ordered extra salad to make me less guilty in eating too much carbohydrates.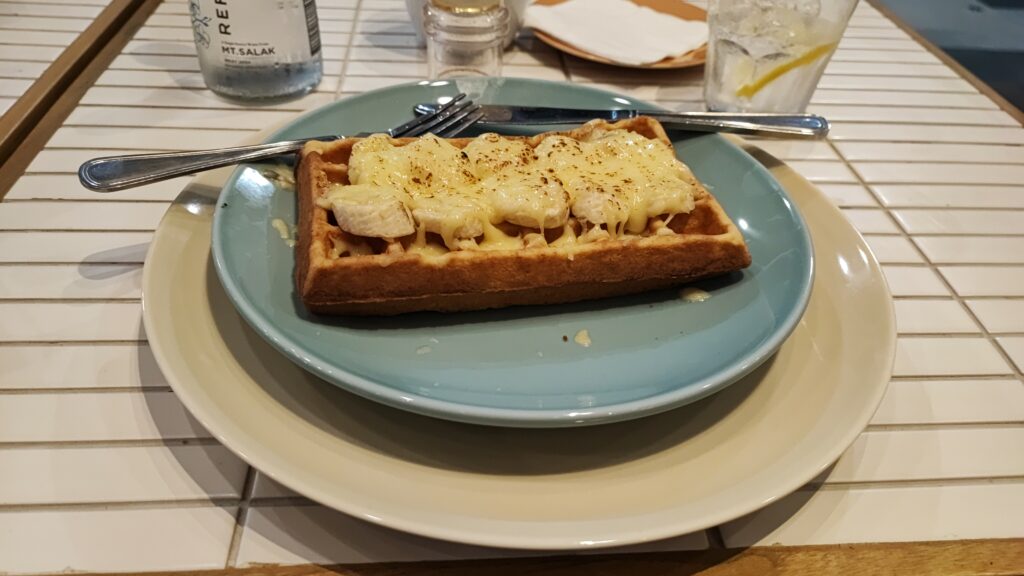 It was way too much for dinner for one person. I then decided to walk back to release the tension in my stomach, but with not much result. I enjoyed my night time relaxing at the tropical-themed hotel alone, since C has already gone back to Bandung.