It all started on end of June. I and team were responsible for the submission system for national high school students debating championship, which required us to stay in a hotel with the other committees. We were responsible both for the LDBI (Lomba Debat Bahasa Indonesia) and NSDC (National School Debating Championship) competition. The submission period happened on Saturday, where I and C also had to perform a trip from Bandung to Jakarta. Since we had to be standby for technical solving problems that might arise, I decided to take a public transit trip instead of driving my own car. We took an intercity train, followed by commuter line service. Sometimes we had to stop for a while and open our laptops in odd places, including a crowded KFC (Kentucky Fried Chicken) restaurant while eating our lunch.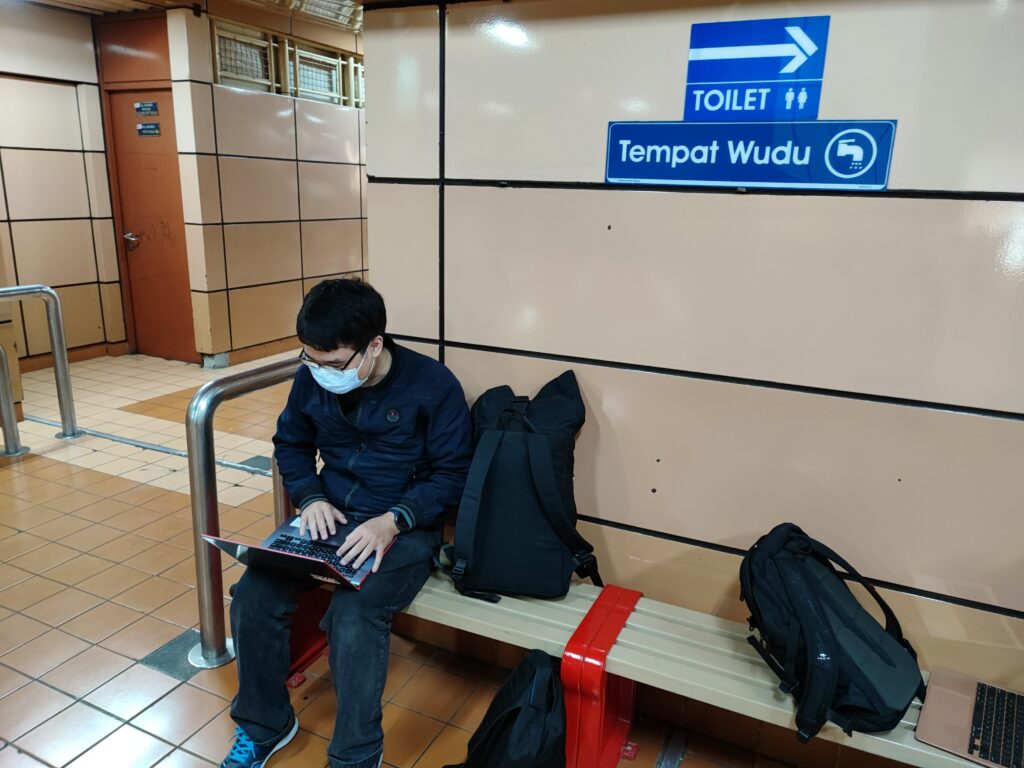 We arrived at Hotel Grand Savero after lunchtime, using an overpriced Go-Car service. That was the time when startups starting to stop crazy promotions and try to make money. For the rest of the day, our job was mostly done. Then submission data was passed on to the judges, and we were there for the next 5 days mostly for opening ceremony and support in case of problems or questions.
The next day was Sunday, and I offered C to take a stroll around hotel. The hotel was located near Bogor botanical garden, but we didn't know earlier that there was an entrance near our hotel. Therefore, we walked along the perimeter of the garden, all the way to Suryakencana street, which was famous for its culinary adventure. There was a funny occurrence on the street, where I found signage that separates lane for pedestrian, people with wheelchair, and cyclist. However, the last two lanes were obstructed by poles and trees.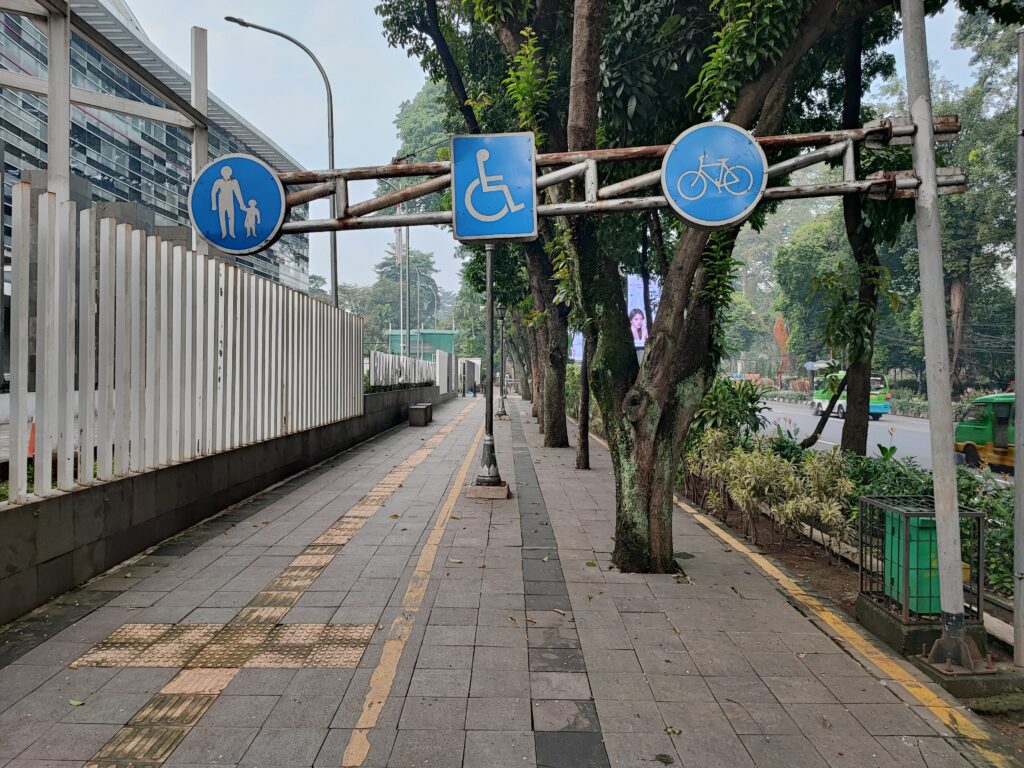 At Suryakencana, there were plenty of options but we decided to take a (non-halal) mixed rice for breakfast, just across a church.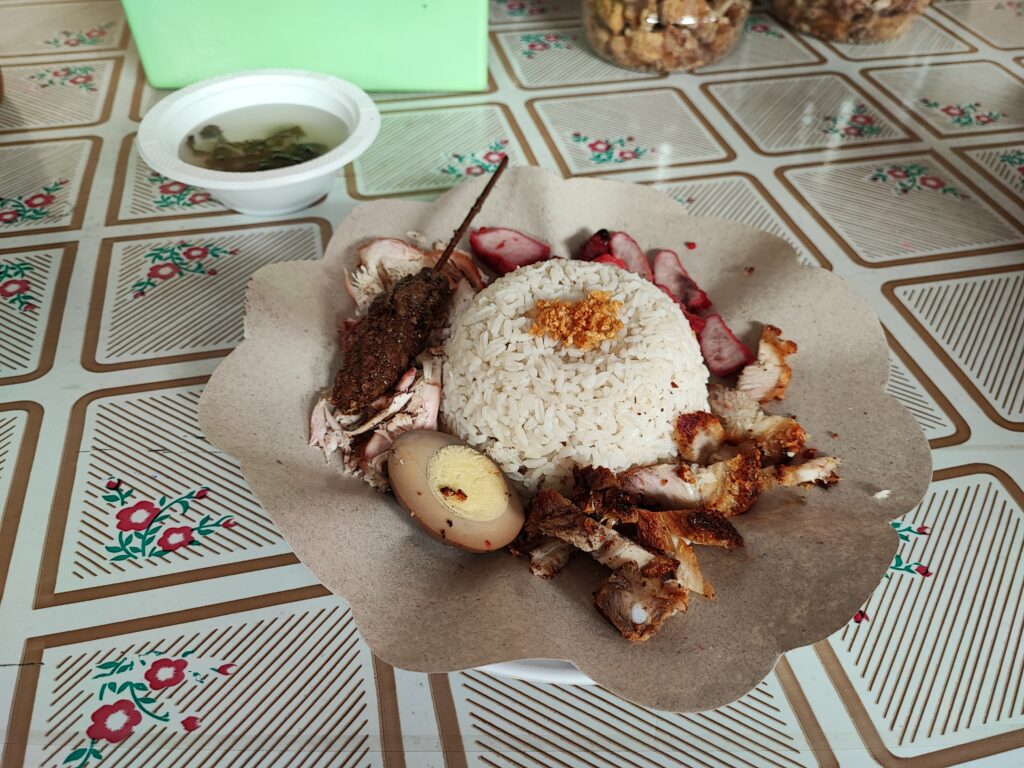 Suryakencana itself is Bogor's Chinatown, newly renovated, oriental style decorated, and filled with messages about inter-religious tolerance.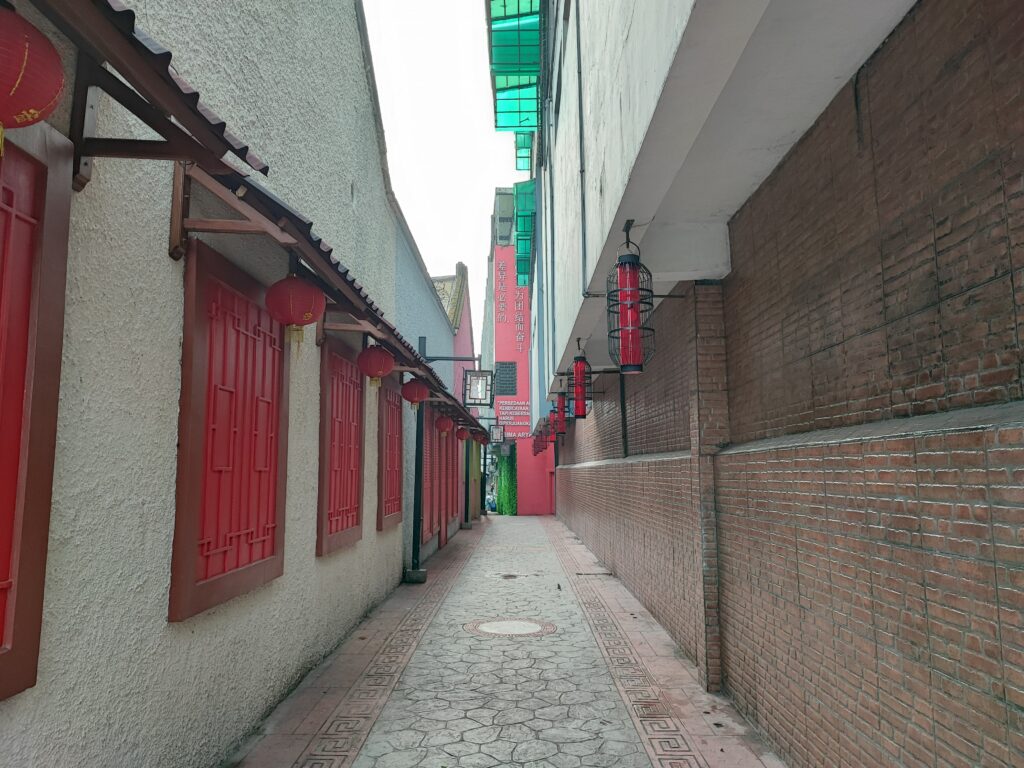 For the next days, we simply did a WFH (Work From Hotel), but at one night I asked C to watch a movie in a nearby cinema. The movie was entitled Ngeri-Ngeri Sedap, and it told a story about parents in Sumatera who really wished their 3 sons to come home from abroad. They faked a fight so that their sons would come home, but eventually became a real fight leading to potential divorce. I intended to watch this movie because I knew one of the cast (Ibu Rita Matu Mona), and hoped for funny story because it was made by Ernest Prakasa, one of famous comedians in Indonesia. I found Ibu Rita in the movie, but a bit disappointed because the movie contained more drama than comedy. It turned out that the movie was made by a production house founded by Ernest, instead of himself directing the movie.
On the last day at Grand Savero, my parents picked us up from the hotel, and brought us to another hotel, Fame Hotel, in Gading Serpong. We moved to Serpong because there will be another competition, NSDC, that was planned to be held in a hotel in BSD (Bumi Serpong Damai). Therefore, staying in a nearby hotel seemed like a good idea. Also in that day I received news from another client that the committee for vocational students arts competition (FLS2N / Festival & Lomba Seni Siswa Nasional) will be holding a socialization event, also in BSD. Although a bit sad that I will stay longer without my family during the school holiday, I am relieved that it seemed that I would stay in the same area for the rest of my trip.
Or not. That night, I received the formal invitation for the NSDC event, and stated in the invitation that the NSDC will be held in Hotel Harris Sentul, which is close to Bogor but far from Serpong!
To be continued.